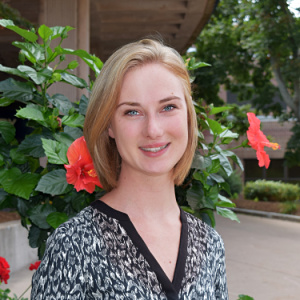 Johanna deLeyer-Tiarks: School Psychology Graduate Student
Johanna is a Ph.D student in the School Psychology Program at the University of Connecticut. Her research is internationally recognized and has been acknowledged through several awards including the National Fellowships Incentive Program Graduate Research Grant and the J. Raymond and Agusta H. Gerberich Fellowship.
Research interests include: educational technology, self-modeling, mind-body health, speech-language disorders, and minority stress.
Dissertation Topic: Virtual Reality Self-Modeling as a Treatment for Stuttering (May 2020 defense date)
Projected Graduation Date: August 2020
Professional Affiliations:
Student Association of School Psychologists
National Association of School Psychologists
American Psychological Association
International Association of School Psychologists